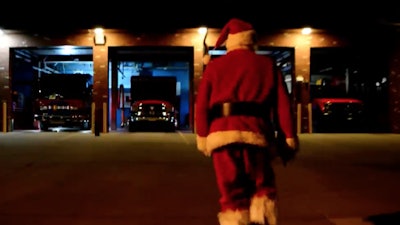 The City of Sterling, Colorado with a population of roughly 14,000 is getting a lot more popular thanks to a firefighter there who has a talent for staging light shows using his department's trucks.
Jason Bostron reported on his Facebook page last year that he had gotten over three million views after producing a memorable light show that was synched to Christmas music. This year, he's at it again and this time he's thrown in some pyrotechnics (natural fit for a firefighter).
Bostron has once again captured the attention of millions and got a nice spot on Good Morning America. Way to go Jason! Thanks for spreading some holiday cheer with trucks. The light show is far from easy. Video editing took roughly 20 hours alone. Sterling is located along Interstate 76 about 125 miles northeast of Denver.