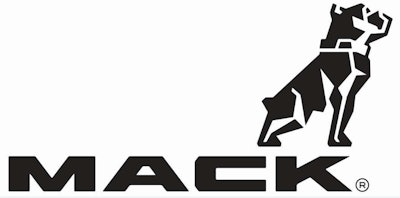 Earlier this year, Mack Trucks began testing the nation's first dimethyl ether (DME) refuse truck at New York City's Department of Sanitation (DSNY).
Hard Working Trucks caught up with Mack Trucks this week at ACT Expo to learn about the truck's performance.
"It's been going good," said Jonathan Randall, senior vice president of North American sales at Mack Trucks. "[DSNY] Commissioner Garcia was actually touting the benefits yesterday in her presentation. Things have been going well for that. There's been more interest now in other areas. We're going to start working with some provinces up in Canada and some more municipalities down here in the states."
Randall pointed out that since the fuel can be derived from landfill waste it makes it attractive to the refuse industry. "The fuel's readily available. New York likes it because they can participate in making their own with the organics they've got," he said.
While all-electric refuse haulers have had some challenges adapting to the rigorous demands of refuse hauling, Mack's DME truck has been making a good impression on DSNY drivers.
"The driver acceptance for the power and performance has been fine," Randall said. "There's been no issues at all from that standpoint either."
The future of DME-powered trucks at Mack looks bright. With 10 years of DME development behind their belt, the storied truck manufacturer plans on continuing its march with the clear, clean-burning fuel which requires no after-treatment.
"We're in the process of development of Gen 4 and expect that introduction to come within the next 12 months," Randall said.
Beyond refuse haulers, Mack sees DME being a good fit for drayage trucks and day cabs.
"We think it's got good promise," Randall said.