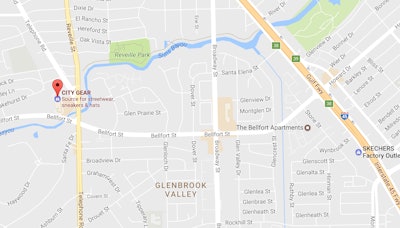 It's become all too common for thieves to use a truck or van to ram a glass store-front in order to break-in and steal as much merchandise as possible.
But over the weekend in Houston a group of three to five masked men used a stolen pickup to bust through the concrete wall of a clothing store early Saturday morning. The only problem is that they didn't count on a courageous tow truck driver being nearby.
After grabbing only a few boxes out of the back of the City Gear store, the thieves piled back into the truck and drove off with the tow truck driver following behind, according to Houston police.
As the tow truck driver pursued the men, the truck they were riding in veered off the road and struck a tree. The men then bailed out of the wrecked truck and took off running leaving boxes of stolen goods behind, according to abc13.com. No arrests have been made.