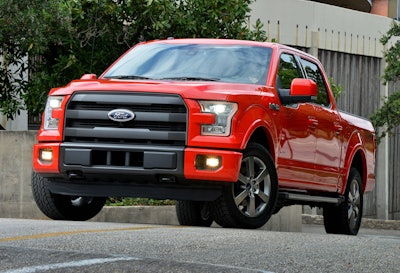 The American Council for an Energy-Efficient Economy (ACEEE) has named the F-150 among the most environmentally-friendly vehicles for consumers in 2015.
The F-150 with 2.7L EcoBoost was named the greenest standard pickup.
The 2015 Chevrolet Colorado and the 2015 Canyon led the midsize pickup rankings, both featuring the base 2.5-liter engine-automatic transmission package.