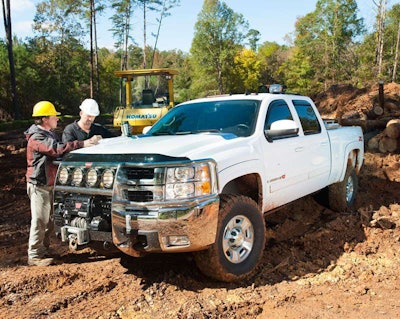 July saw an increase in both commercial and residential construction projects as several industry measures reached new highs for the year.
Overall new construction starts climbed 6 percent to a seasonally adjusted annual rate of $588.8 billion, according to McGraw Hill Construction, a division of McGraw Hill Financial. Nonresidential building continued to advance, supported by yet another robust month for manufacturing plant projects as well as improvement for commercial building.
For the first seven months of 2014, total construction starts on an unadjusted basis were reported at $311.6 billion, a 4 percent gain compared to the same period a year ago.
The July statistics raised the Dodge Index to 125 (2000=100), up from a revised 118 for June, and marking the highest level for the Dodge Index so far in 2014.
"The construction expansion this year is getting more of a contribution from nonresidential building," says Robert A. Murray, chief economist and vice president for McGraw Hill Construction. "Manufacturing plant construction is seeing the start of numerous chemical and energy-related projects, consistent with the nation's growing energy sector. Commercial building is maintaining its upward momentum from low levels, while institutional building with its up-and-down pattern appears to be stabilizing after a lengthy decline. The recent passage of a $10.8 billion 'patch' by Congress to shore up the Highway Trust Fund through May 2015 should also help to keep this year's public works downturn from getting much more severe."
On the residential side, nationwide housing starts rose 15.7 percent to a seasonally adjusted annual rate of 1.093 million units in July, the highest level since November 2013, according to newly released figures from the U.S. Department of Housing and Urban Development and the U.S. Census Bureau.
"A return to production levels over one million confirms that consumer confidence continues to improve," says Kevin Kelly, chairman of the National Association of Home Builders and a home builder and developer from Wilmington, Del. "Propelled by a healthier economy, more and more people are feeling ready to buy a home."
Single-family housing starts were up 8.3 percent to a seasonally adjusted annual rate of 656,000 units in July, while multifamily production jumped 28.9 percent to 437,000 units.
Regionally in July, combined single- and multifamily housing production rose in the Northeast, South and West, with respective gains of 44 percent, 29 percent and 18.6 percent. Total production fell by 24.8 percent in the Midwest from an unusually high June level.
Issuance of building permits registered an 8.1 percent increase to a seasonally adjusted annual rate of 1.052 million units in July. Multifamily permits rose 21.5 percent to 412,000 units while single-family permits increased by 0.9 percent to 640,000 units.
The Northeast, South and West registered overall permit gains of 18.8 percent, 9.6 percent and 7.2 percent, respectively, while the Midwest posted a 0.6 percent loss.
Looking ahead, builder confidence in the market for newly built, single-family homes rose two points to 55 on the NAHB/Wells Fargo Housing Market Indexfor August. This third consecutive monthly gain brings the index to its highest level since January.
"As the employment picture brightens, builders are seeing a noticeable increase in the number of serious buyers entering the market," Kelly says. "However, builders still face a number of challenges, including tight credit conditions for borrowers and shortages of finished lots and labor."
Derived from a monthly survey that NAHB has been conducting for 30 years, any number over 50 indicates that more builders view conditions as good than poor.
All three HMI components posted gains in August. The indices gauging current sales conditions and expectations for future sales each rose two points to 58 and 65, respectively. The index gauging traffic of prospective buyers increased three points to 42.
Every region saw a gain in its three-month moving average HMI score in August. The Midwest posted a seven-point increase to 55 and the West registered a four-point gain to 56. The Northeast posted a two-point gain to 38 and the South was up one point to 52.