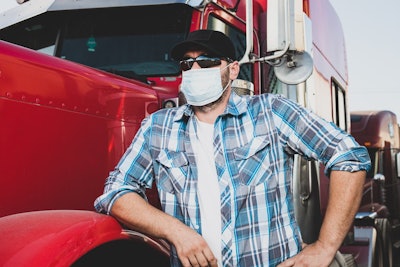 The Occupational Safety and Health Administration's (OSHA) COVID-19 vaccine emergency temporary standard (ETS) is on hold after numerous challenges were filed in federal appeals courts across the country.
The Fifth Circuit Court of Appeals in New Orleans halted the vaccine mandate with an emergency motion to temporarily stay the rule's enforcement on Saturday, Nov. 6, pending expedited judicial review. The court cites "grave statutory and constitutional issues" with the mandate.
Five states – Texas, Louisiana, Mississippi, South Carolina and Utah – are part of the Fifth Circuit lawsuit.
"The court's action not only halts Biden from moving forward with his unlawful overreach, but it also commands the judicious review we sought," said Louisiana Attorney General Jeff Landry. "The President will not impose medical procedures on the American people without the checks and balances afforded by the Constitution."
The federal government had until 5 p.m. Monday to file a response to the motion for a permanent injunction of the ETS, and the petitioners will have until 5 p.m. Tuesday, Nov. 9, to reply.
States have also filed lawsuits in the Sixth, Eighth and Eleventh Circuit appeals courts challenging the mandate. In the Sixth Circuit, Kentucky, Idaho, Kansas, Ohio, Oklahoma, Tennessee and West Virginia filed for a stay of the rule.
Eleven states filed an appeal in the Eighth Circuit – Missouri, Arizona, Nebraska, Montana, Arkansas, Iowa, North Dakota, South Dakota, Alaska, New Hampshire and Wyoming – citing that the Supreme Court has recognized "for over a century" that "policies on compulsory vaccination lie within the police powers of the states, and that 'they are matters that do not ordinarily concern the national government.'"
The states added that the mandate "is unconstitutional, unlawful, and unwise. The federal government lacks constitutional authority under its enumerated powers to issue this mandate, and its attempt to do so unconstitutionally infringes on the states' powers expressly reserved by the Tenth Amendment. OSHA also lacks statutory authority to issue the ETS, which it shoe-horned into statutes that govern workplace safety, and which were never intended to federalize public-health policy."
Finally, in the Eleventh Circuit, Florida, Georgia and Alabama filed an appeal to the mandate, claiming it conflicts with the First Amendment and the Religious Freedom Restoration Act.
While there is no clear-cut exemption for truck drivers in OSHA's ETS, CNBC has reported that Labor Secretary Matt Walsh said the majority of truck drivers will be exempt from the requirements of the rule unless they drive team or "interact with people in buildings at their destinations or starting points."