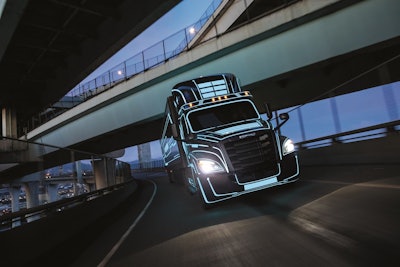 Duke Energy will build a microgrid fleet electrification center at its Mount Holly Technology and Innovation Center in North Carolina, the company announced Tuesday.
[RELATED: Day of Aftermarket Dialogue focuses on building a better future]
"Electric fleet commitments are increasing as companies with ambitious sustainability goals work to decarbonize business operations," says Harry Sideris, executive vice president of customer experience, solutions and services for Duke Energy. "We are helping speed commercial fleet electrification across the Duke Energy footprint through innovation like this, while we electrify our own fleet."
The facility will provide commercial-grade charging for fleet customers evaluating or launching electrification strategies, Duke says, and will integrate solar, storage and microgrid controls software applications. It should be finished by the end of the year and will be connected to the Duke Energy grid or be powered by carbon-free resources by the Mount Holly microgrid. It will also be used as an innovation hub to allow Duke to study charger use, performance, management and energy integration.
It is the first electric fleet depot to offer a microgrid charging option, Duke says.
"Moving to zero-emissions vehicles in this sector will allow North Carolina to seize the enormous economic potential this transition presents, generating billions in net benefits for our state," says Will Scott, director of southeast climate and energy for the Environmental Defense Fund. "Projects like this are key for North Carolina fleet owners to take advantage of the cost savings in transitioning to electric vehicles."
For the project, Duke will partner with Electrada, which uses a model that invests capital "behind the meter" to deliver reliable charging to electric fleets through a performance contract in an effort to eliminate the complexity and risk that comes from transitioning to a new fuel source.
Daimler Truck North America will also participate in the project. One of its largest East Coast manufacturing facilities is located adjacent to the Mount Holly center, creating an opportunity to use chargers at the site and to demonstrate charging technologies to customers.
"The first-of-its-kind, microgrid-enabled fleet depot will be critical to advancing fleet electrification and building confidence with fleet owners," says Jeff Allen, senior vice president of operations and specialty vehicles at DTNA. "We look forward to collaborating with Duke Energy and Electrada on this important effort."