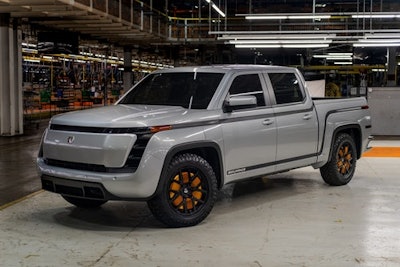 Lordstown Motors CEO Steve Burns and CFO Julio Rodriguez resigned this week following an internal investigation at the all-electric truck company which has been up against accusations of fraud from short seller Hindenburg Research.
Lordstown Chairwoman Angela Strand stepped in as interim CEO Tuesday and raised investor confidence when she announced that Endurance, the company's all-electric pickup, is on track for a production start in September and that the company will remain fiscally solvent through May of next year, according to CNBC. The news sent shares up 8% on Tuesday and 4.5% more today.
Last week, in a report sent to the U.S. Securities and Exchange Commission, Lordstown reported that it was in "substantial doubt" about its future given low cash reserves.
That bombshell followed a Hindenburg Research report in March alleging that the fledgling automaker had falsified its preorder claims and its production schedule.
Following an internal investigation, Lordstown largely rejected Hindenburg's claims but did express concern over the accuracy of some statements relating to preorders.
Lordstown is idling plans to produce an electric van to focus on Endurance which is being primarily aimed at fleets with a starting MSRP of $52,500.