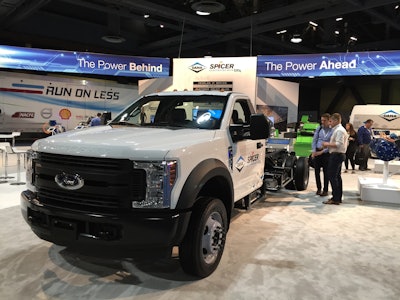 Fleets interested in lowering or even eliminating emissions for Class 1 – Class 8 cars, trucks and vans can attend the 2021 Advanced Clean Transportation (ACT) Expo this summer in Long Beach, Calif. for a chance to see the latest clean vehicles and hear from a wide range of transportation experts.
Organizers of ACT Expo, North America's largest advanced transportation and clean fleet event, announced that their 10th annual conference and expo will take place in-person at the Long Beach Convention Center from Aug. 30 through Sept. 2.
ACT Expo 2021 will spotlight leading transportation experts from around the globe — from vehicle OEMs, to technology and fuel suppliers, policymakers, and public and private fleet operators — who are striving to lower and bring an end to commercial vehicle emissions.
"The investments we are seeing in the advanced transportation and clean energy sector are accelerating at a pace never seen before," said Erik Neandross, CEO of clean transportation consulting firm and producers of the event, GNA. 'Fuels and technologies that were once considered an 'alternative,' are becoming the core focus of global OEMs, an array of industry start-ups, and most importantly, a central part of fleet operators' procurement plans."
ACT Expo 2021 will offer information on the latest trends, policies, and technologies driving fleets to invest in advanced clean transportation solutions, including:
Growing availability of low- and zero-emission vehicles and low carbon fuels for every fleet application
Commitments to corporate sustainability and greening of the supply chain leading to scaled deployments
Financial incentives and technology advancements to create more compelling total cost of ownership
Key climate and environmental policies being adopted at the state level across the U.S. and by the Biden Administration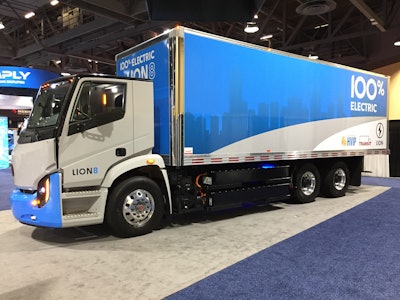 Vehicle propulsion technologies at ACT Expo include all-electric, hybrid, hydrogen, natural gas, propane autogas, and renewable fuels. The exhibit hall represents all vehicle applications and fuels.
For this year's event, ACT Expo is looking for transportation leaders to offer case studies and presentations covering fleets of all weight classes and from every transportation sector. Case studies should be relevant to end user fleets with a focus on evaluation criteria, funding received, infrastructure and maintenance plans, procurement considerations, and total cost of ownership. Abstracts should be submitted to conference organizers no later than February 26 at 5 p.m. PST. View additional details at: www.actexpo.com/abstracts
Daimler Trucks North America (DTNA), Penske Transportation Solutions, and Shell are returning as presenting sponsors.
Platinum sponsors include Dana, Kenworth, Hyliion, Peterbilt, Meritor and Volvo. Gold sponsors include Agility, Allison, Bauer, BYD, Dulevo, Eaton, Ford, General Motors Fleet, Honda, International Truck, Hino, Lion, Linamar, Momentum, Morgan Kolson, Nissan, Propane Education & Research Council, Oshkosh, Sea Electric, Toyota, XL Fleet, Workhorse, and Xos. View the full list of sponsors at: www.actexpo.com/sponsors.
Registration is now open with early bird rates of $350 for fleets and $795 for industry registrations. Rates increase after April 16, 2021. For more information, visit www.actexpo.com.