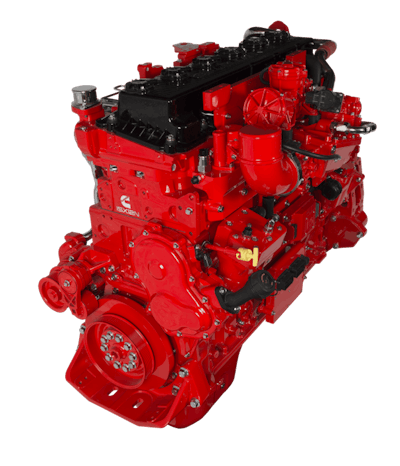 Internal combustion advocates argue that President Joe Biden's recent Executive Order calling to clean up the federal government's car and truck fleet should include engines that have chopped emissions and reduced their carbon intensity scores -- and not just those that run on batteries.
Their comments follow Biden's "Tackling the Climate Crisis at Home and Abroad" EO, which calls for changing the federal fleet to "clean and zero-emission" vehicles.
Last year on the campaign trail, Biden said that he wanted to change the federal fleet to all-electric and add some 500,000 chargers to the nation's infrastructure, a roughly 1100% increase. With 645,000 vehicles, 65% of which are light, medium and heavy-duty trucks, the federal fleet is by far the nation's largest.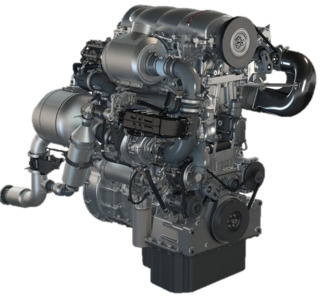 The U.S. Environmental Protection Agency and the California Air Resources Board recently awarded a near-zero emissions certification (0.02 grams of nitrogen oxides per brake horsepower-hour) to Achates Power in San Diego, Calif. for their 10.6-liter opposed-piston, two-stroke diesel engine. It's unclear if this engine or other near-zero engines will fall under President Biden's "clean and zero-emission" moniker in his new executive order on climate change.Achates PowerIn keeping with his goal to achieve net-zero emissions in the U.S. by 2050, Biden signed an executive order late last month calling for "clean and zero-emission" federal vehicles, which has some engine proponents saying that the term "clean" should apply to engines that have cleaned up their act with new designs and biofuels.
"I think there are very big opportunities there for the government to recognize the near-term benefits of using more renewable biofuels in their existing fleet," said Diesel Technology Forum Executive Director Allen Schaeffer. "Renewable diesel has 50 to 80 percent lower GHG than conventional diesel and these should be considered equally qualifying as cleaner fuels just the same as EVs."
More trucks, including those in the federal fleet, are getting fueled with 100 percent biodiesel, or B100. Optimus Technologies, based in Pittsburgh, Penn., enables trucks to run on B100 with its Vector System which filters and heats the fuel in addition to priming and purging the fuel system to eliminate clogging.
The National Renewable Energy Laboratory reports that biodiesel produces 78.5% fewer carbon dioxide emissions than conventional diesel. Optimus reports that the animal and plant sources for biodiesel make it "a near-zero carbon alternative."
Carbon intensity (CI) value scores are given by the California Air Resourced Board to help determine which fuels have a better carbon footprint. The lower the CI score, the better. Renewable natural gas, biodiesel and renewable diesel all have negative CI scores which often beat electric depending on the source of power used to charge EVs.
Optimus CEO Colin Huwyler said the well-to-wheels lifecycle of fuels, which includes their CI scores, can often be overlooked or misunderstood.
"The biggest thing that people generally tend to struggle with is that when you look at electric vehicles or other technologies like that, people tend to have a harder time grasping that a 100% biodiesel truck could be lower carbon than a 100% electric vehicle," Huwyler said. "But when you step back and look at where the carbon comes from, you've got 70% of the electric grid powered by natural gas or coal. You still have that same kind of carbon challenge. You're still using a fossil-fuel based product to power the vehicle. It's just powering it in a slightly different manner."
The Biden administration has 90 days following the Jan. 27 executive order to show how they plan on transitioning the federal fleet to clean and zero-emission vehicles. Plenty of questions remain in the meantime.
"It's extremely difficult to understand specifics in President Biden's plan," said Paul Shaffer, executive vice president at Landi Renzo USA which offers natural gas and propane engine conversions as well as fuel cell powertrains.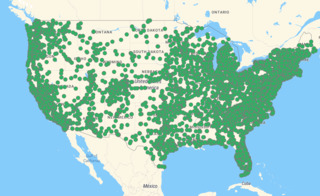 A map from the U.S. Department of Energy currently shows 40,319 Level II EV chargers across the U.S. President Biden wants to increase that number by 500,000.U.S. Department of Energy"For example, there are lofty goals about the United States achieving net zero emissions in 2050 ," Shaffer said. "While it's imperative that technology drives us to efficiency, lower costs, and lower emissions, the here and now is often overlooked. At this point, we will have to wait for further clarity, but there is no doubt there are viable technologies today that are 'clean.' Of significant importance is the reality politicians continue to slide this vision further into the future without addressing present realities."
While the Biden administration did not respond to an interview request, the U.S. Environmental Protection Agency did issue the following statement after being asked to clarify what powertrains may qualify under the president's term of "clean and zero-emission" vehicles.
"In addition to the previous executive order on human health and environment, EPA will be looking at opportunities to reduce all air pollutants to meet the Biden-Harris Administration's ambitious goals to protect human health, the environment and our climate while following science and the law, advancing environmental justice and growing good paying clean energy jobs."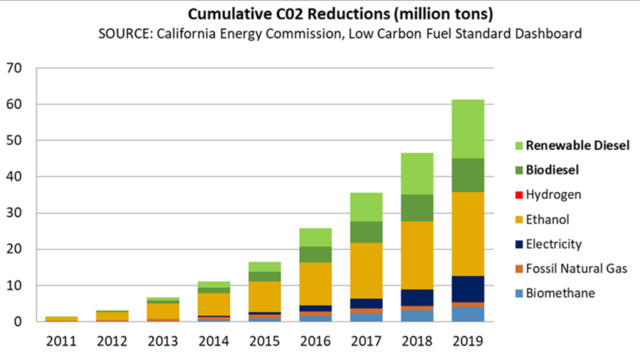 The Diesel Technology Forum reports that "biodiesel and renewable diesel benefits exceed those from electrified cars, trucks and buses almost 4 to 1. It takes a diesel engine to realize these benefits."Diesel Technology Forum