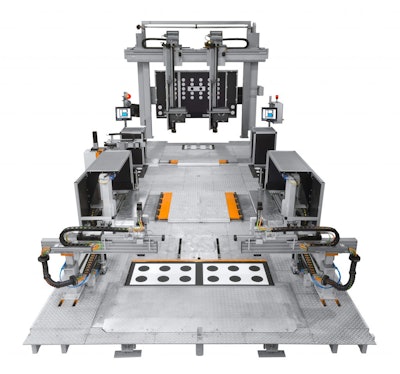 Burke Porter Group
Burke Porter Group announced today the creation of a new business unit to address the industry-wide need for advanced driver assistance system (ADAS) calibration in the aftermarket.
Additionally, the 70-year-old company has appointed industry veteran Doug Kelly as president of the new division, responsible for leading its development, growth, and ongoing support. Kelly will report to CEO Jeffrey Moss.
"We have been calibrating and verifying ADAS at factories around the world for decades, and we recognize that the automotive aftermarket needs the same tools and technology," Moss said. "We are entering the aftermarket as a B2B supplier supporting dealerships, collision shops, auto repair shops and other businesses to properly validate critical safety systems as part of the repair and resell process. I'm thrilled to welcome Doug to the executive leadership team to spearhead this new market opportunity."
An automotive and technology industry veteran of more than 20 years, Kelly will leverage his expertise as well as the Company's existing global OEM end-of-line leadership position, to establish strategic partnerships with key industry stakeholders in the ADAS market segment. As car manufacturers increasingly look to innovate with new technologies and safety features, the complexity and challenge of servicing them increases exponentially.
"Burke Porter is uniquely positioned to serve the automotive aftermarket industry with its patented technology and decades of experience in OEM end-of-line vehicle calibration and testing," said Kelly. "With the backing of AEA Investors, the company is poised to capitalize on the growing need for ADAS calibration solutions, and I'm eager to join this great team and help deliver OEM quality calibration services to the aftermarket."
Kelly previously served as CEO of Repairify, Inc., the makers of the asTech device. As CEO, he grew the business to more than 700 employees, and expanded into 13 countries in 4 years. Prior to this, Kelly led the successful spin-out of CynCast, Inc. the technology division of Fix Auto. CynCast provided an open technology platform designed for data extraction, data warehousing and business intelligence that extended and added value to existing customer systems. During his time at CynCast, the business grew from 150 rooftops to more than 10,000, prompting Enterprise Holdings Company to acquire it in 2011, with Kelly staying on as president until early 2015.